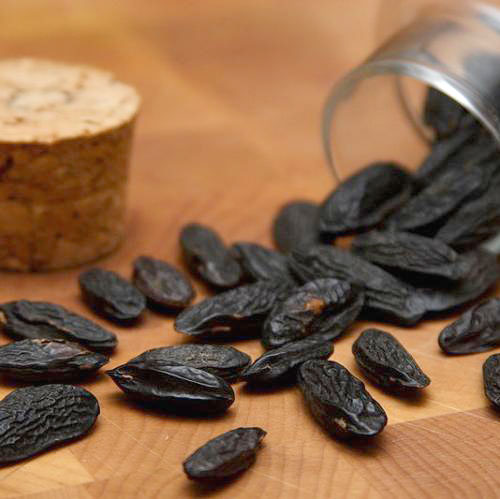 Fragrance Family: Oriental, Aromatic

Warm woody or nutty scent similar to a vanilla bean in character, but not overpowering. Can resemble the scent of new mown hay with a bittersweet almond hint. It gives a perfume a dark, subtly sweet scent with just a tiny hint of smokiness. It really rounds out the bottom of a perfume while letting the heart notes come through.
Tobacco, Caramel, Vanilla, Benzoin, Almond, Nutmeg, Amber, Bergamot, Cinnamon, Clove Bud, Lavender, Sandalwood, Orchid, Tuberose, Black Cherry, Orange Blossom, Agarwood CO2
In the pagan and occult communities, the tonka bean is considered to have magical properties and uses. Some who practice magical arts believe that by crushing a tonka bean and steeping it in an herbal brew or tea it will help cure ailments of depression, disorientation, confusion, and suicidal behavior, as well as boosting the immune system.
Tonka beans had been used as a vanilla substitute, as a perfume, and in tobacco before being banned in some countries. They are used in some French cuisine (particularly, in desserts and stews) and in perfumes. Today, the main producers of the seeds are Venezuela and Nigeria.