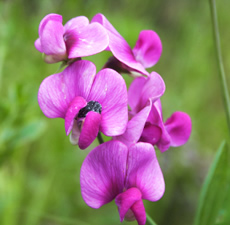 Fragrance Family: Floral, Oriental
Botanical Name: Lathyrus odoratus
Extraction Method:
Origin:

A mesmerizing scent of fragrant bouquet of Sweet Pea Flowers. Top notes of fresh floral, lily of the valley with nuances of grape. Heart notes of rose, gardenia and carnation. Violet and mild musk complete the fragrance. It is an annual climbing plant, growing to a height of 1–2 meters (nearly six feet and six inches), where suitable support is available.
Vanilla, Pink Grapefruit, Green Apple, Strawberry, Rose, Jasmine, Sandalwood, Pear, Bergamot, Freesia, Orange Blossom, Lily of the Valley, Pineapple
Sweet peas have been cultivated since the 17th century and a vast number of cultivars is commercially available. They are grown for their flower colour (usually in pastel shades of blue, pink, purple and white, including bi-colours), and for their intense unique fragrance.