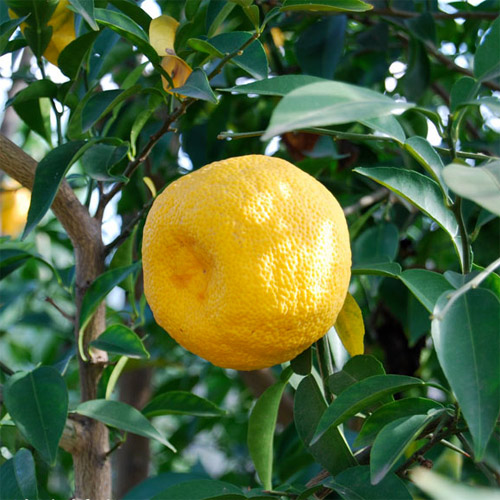 Fragrance Family: Citrus/Fruity

Also referred to as Japanese Grapefruit, Yuzu is not your ordinary grapefruit scent. Yuzu begins with top notes of mandarin, tangerine, lemon satsuma, and ruby red grapefruit, middle notes of bergamot, and base notes of oakmoss. Yuzu can also be mixed with other tropical notes to create a very complex scent of your own.
Pomegranate, Lotus, Magnolia, Peony, Pink Grapefruit, Blood Orange, Lemon, Cedarwood, Pineapple, Nutmeg, Sandalwood, Tobacco, Spearmint, Amber, Jasmine
Yuzu is known for its characteristically strong aroma, and the oil from its skin is marketed as a fragrance. In Japan, bathing with yuzu on Toji, the winter solstice, is a custom that dates to at least the early 18th century. Whole yuzu fruits are floated in the hot water of the bath, sometimes enclosed in a cloth bag, releasing their aroma. The fruit may also be cut in half, allowing the citrus juice to mingle with the bathwater. The yuzu bath, known commonly as yuzuyu, but also as yuzuburo, is said to guard against colds, treat the roughness of skin, warm the body, and relax the mind.
he Yuzu originated in China, and also grows wild in central China and Tibet. It was introduced to Japan and Korea during the Tang Dynasty and it is in these nations that it is cultivated most widely.