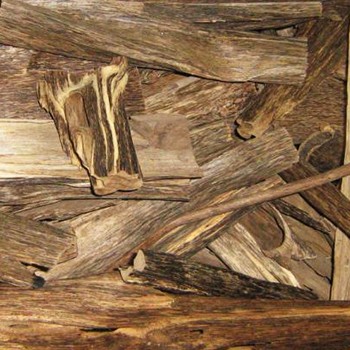 Fragrance Family: Woody
Botanical Name: Aquilaria agallocha
Extraction Method: CO2 Total Extract
Origin: Assam, India

Woody, earthy, animalic, fungus-like, slightly medicinal, warm, musky. Think of hay and dirt, after a rain. Our Agarwood CO2 offers an unusual woody note that blends well in exotic Oriental and woody compositions. A little touch of Agarwood can turn an otherwise simple and ordinary scent into something truly extraordinary. It combines well with resins, balsams, spices and precious florals, and helps deepen the other aromas in a blend, making it more complex and long-lasting.
Rose, Myrrh, Sandalwood, Tuberose, Jasmine, Cinnamon, Cedarwood, All Spice, Rosewood, Vanilla, Amber, Musk, Cardamom, Tonka Bean, Oakwood, Rose Garden
Revered as a precious oil, Agarwood is often used as an anointing oil and in sacred oil blends.
It is a highly valued addition to any fine natural perfumer's pallet. Also known as Oud, Aloeswood, Eaglewood Ud, or Kiara, among other names.
Agarwood is considered safe and can be worn neat on the skin. A patch-test is recommended prior to use.